False teachers, false prophets, false doctrines, and cults
The Bible makes many references to these wolves in sheep's clothing, false christ's and false prophets, in the last days but the church is not reading the Bible or the scriptures or testing the spirits.
These false prophets and teachers can speak in a demonic tongue. They can perform temporary, fake healings. They can cause spiritual manifestations in your life that you think is God. The Bible says that even Satan can transform himself into an "angel of light" (2 Corinthians 11:14).
The Bible describes these false prophets and teachers as the "sons of hell" (John 17:12, 2 Thessalonians 2:3).
New Testament writers warned about false teachings that sounded good but defied truth (2 Timothy 4:3; 1 John 4:1). Believers today must still heed these warnings! Ungodly leaders subtly twist truth with such conviction that unprepared Christians can be charmed by their lies. That's why the Bible instructs us to evaluate the message of whoever desires to lead us (Matthew 7:20). The false teacher is deceptive. Verse 15 of today's passage describes him as a wolf in sheep's clothing. He appears to want people to know the "real" truth about God, but his interpretation of Scripture may contain outright lies or a distorted mix of fact and error. Since wise believers study God's Word, they can detect a "sheepskin" starting to slip. The wolf is further exposed by his personal life, which won't be consistent with righteousness (Matthew 7:16). A close study of his decisions, actions, and words will reveal that he does not follow the Lord's will or biblical principles. The false teacher's life and message are self-indulgent. His enticing ideas appeal to his listeners' fleshly nature. In fact, he'll often permit activities prohibited in Scripture. Some deceivers describe God's grace as a license to live without restraint (Jude 4). Paul clearly denounces this lie, teaching that believers have died to sin and shouldn't live in it (Romans 6:2). The body of Christ is expected to use Scripture as the standard against which to measure a leader's lifestyle and words. When we seek divine truth, we are given the discernment to know a holy message from a misleading one. —Unknown
Scriptures
►Isaiah 30:9-14, 1 John 2:26-29, Ezekiel 18, Ezekiel 34, Jeremiah 5:30-31, Jeremiah 23, Jude 1:16-19, Titus 1:9-16, Zechariah 13:2-5, Philippians 3:18, 19
Videos
►Youtube playlist of false teachers, false prophets
►10 characteristics of a cult
►Brainwashing - gods of the New Age - New Age Satanic Religion Exposed as a fraud
►How to tell a true prophet
►Hypnosis in the Church, Mind Control, Brainwashing to keep the masses coming
►Word of Faith Heresy Exposed
What is Prophecy
While presenting a multitude of scriptures about false prophets and false teachers I want to begin this section by first explaining what 'prophecy' is and is not and also about prophets and psychics.
►What is prophecy
►Who are Prophets of God
►What is the difference between a 'prophet' and a 'psychic'
►What is the difference between a 'teacher' and a 'prophet'
►Sorcerers
►The Elijah List
►Prophet School
►Testing the Spirits
►False prophecies
►Defining a cult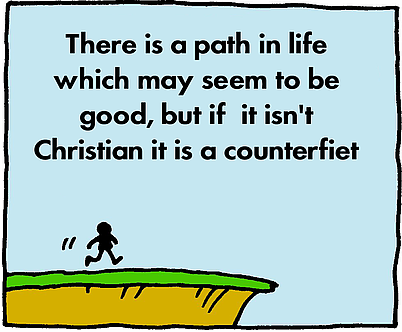 Some guidelines to go by
►Avoid the 'prosperity gospel' fraud
►Brainwashing: How church leaders prevail in their deception
►Caught up in a Cult?
►Mind Control: Six Tell-Tale Signs of Abusive Church Leaders
►Occult Checklist
►7 Characteristics of False Teachers
►7 Marks of a False Teacher
►Signs that you are in a lukewarm church (or a cult)
►Some of the characteristics of False Shepherds, Teachers and Prophets, according to Scripture
►Spiritual Abuse Survey
►To many false preachers favorite verse is: Touch Not My anointed ones!