Boycott Trinity Broadcasting Network
False Prophet Marty Layton
Just keep focused on the prophecy and trust God.
—Marty Layton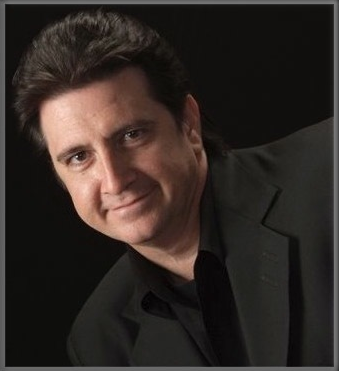 ...holding fast the faithful word as he has been taught, that he may be able, by sound doctrine, both to exhort and convict those who contradict. For there are many insubordinate, both idle talkers and deceivers, especially those of the circumcision, whose mouths must be stopped, who subvert whole households, teaching things which they ought not, for the sake of dishonest gain. One of them, a prophet of their own, said, "Cretans [are] always liars, evil beasts, lazy gluttons."
This testimony is true. Therefore rebuke them sharply, that they may be sound in the faith, not giving heed to Jewish fables and commandments of men who turn from the truth. To the pure all things are pure, but to those who are defiled and unbelieving nothing is pure; but even their mind and conscience are defiled. They profess to know God, but in works they deny [Him], being abominable, disobedient, and disqualified for every good work. Titus 1:9-16
Marty Layton of Lifepointe Church meets at Trinity Music City in Hendersonville/Nashville, Tennessee. He has people believing that he is TBN's pastor replacing the former Steve Galiher but this is not true. Marty only rents the main auditorium there. He says that he came to Hendersonville because Kim Clement told him to. Kim is responsible for getting Marty inside TBN. I put together a group of people and pastors who have never met each other to investigate Marty. The results all came back the same. I am unable to fully reveal the shocking findings. However, people were becoming physically ill listening to his sermons. He is caught up in the 'prosperity gospel' of this new age. He is using the spirit of divination.
The divination spirit is known in the New Testament as pneuma python or a python spirit. This spirit works with others in prophetic operations and deception including pneuma plana, spirit of error, also known as the seducing spirit. —Jonas Clark, read more at When Christian Witches Attack You
Marty thinks that no one will discover his witchcrafts and for the most part he is correct there because most people are ignorant of satan's devices. Darkness in him and his family was instantly recognized. It was found that he was promoting the new world order in past prophecies. The symbol on the jacket he always wears (pictured below) has been identified as representing a particular occult group. There is a similiar symbol on the back of the jacket as well. Marty has also been linked to the illuminati. Marty claims that God speaks to him constantly about people. He prophesied over Matt Dentino that a jezebel spirit was getting on him and likely convinced him that it was coming from me. Thus Matt's sudden ugly attitude of calling me evil and running with his tail between his legs. The jezebel spirit was on Marty himself. People who are not close to God and asking God to guide them and help them to discern truth and the spirit operating in people will be easily fooled because Satan uses very clever words to convince and to charm people. This man has been so obsessed with being inside TBN that he will go to any extent to protect what he feels is his territory. TBN belongs to satan and satan is removing anyone who interferes in his agenda there. As Kim Clement informed his followers to do "amputate" the enemy if he walks on your territory. We do not serve the same God. My God is Jesus Christ so that makes us enemies. Marty's reasons for being at TBN are political. The ministry is a front for something else. That's all I can say about that at this time.
The first day that I met Marty I told him that Matt said they had met before. Marty did not say much. Just grinned. Then he prophesied a bag of baloney to me. I fell for it though but when I began questioning things was when he backed off from me and stopped speaking to me. Click to read Marty's false prophecy to me. When I tried to discuss this prophecy with Matt because I felt that something was not right with Marty, then Matt refused to discuss it calling me 'nosey.' I understand why now. It was because it was all a setup for which Matt was being paid to set me up. Matt specifically came to me one day while on the grounds at TBN and stated that he needed to have a 'private' talk with Marty about what to do with me. This occurred about one month prior to the two of them conspiring to have me arrested. The very first service that Matt came to Marty gave a long prophecy to Matt which included statements about God putting his "team" together to start a ministry. Soon after I was disposed of, Matt suddenly became pastor of a church and within a few months after that moved into a large building with only a small group. This is NOT God working. This is satan's counterfeit signs and wonders. Who made this happen? Who is funding these cults? I know who but must refrain from spelling it out publicly. The Word of God says that we will recognize true Christians by their "fruit" (Matthew 3:10, Matthew 7:15-20, Luke 3:9, Luke 6:43, Galatians 5:22-26). The Word of God also states not to keep company with evil men (2 Thessalonians 3:14, 1 Corinthians 15:33).
"And if you say in your heart, 'How shall we know the word which the LORD has not spoken?--when a prophet speaks in the name of the LORD, if the thing does not happen or come to pass, that is the thing which the LORD has not spoken; the prophet has spoken it presumptuously; you shall not be afraid of him." Deuteronomy 18:21-22